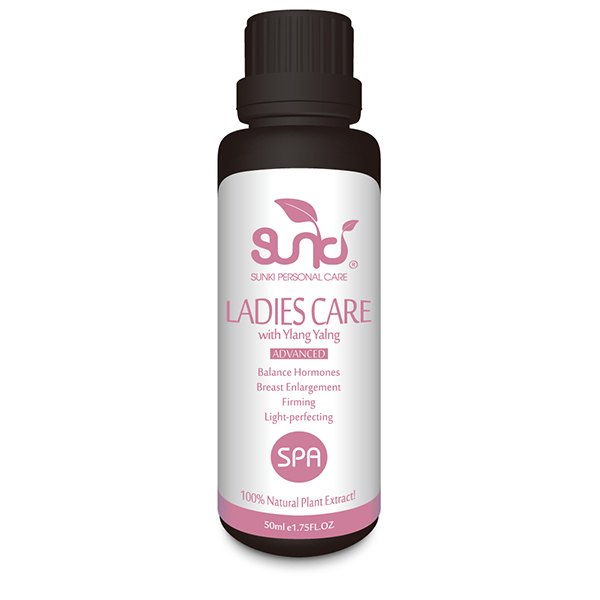 Sunki Ladies Care Advanced 50ml
Model:
Hong Kong
Product Description
Sunki Ladies Care Advanced
Breast is a symbol of women, that health is the most important! Regular massage can prevent breast cancer, fibrocystic and tumors! Modern women are subjected to various pressures in life, gradually affecting the normal development and growth of health! Our research and development of healthy breast care product by the all-natural plant ingredients, effectively help promote blood circulation, and female hormone secretion. Help to improve the development of the breast is not ideal for breastfeeding, and middle-aged women mastoptosis and other issues! In particular, with the correct massage to make muscle firmness, the effect will be even more note! The most important is that we often massage to develop the habit of checking the breast!
Ylang Ylang have balanced oil secretion, moisturizing, make the oily and dry aging skin perfectly. Helps to balance hormone secretion, maintain the health of breasts, helps to relieve stress and relieve mood.
Evening primrose oil effectively promote the natural growth of female hormones, reduce dysmenorrhea and menopause. Effective regulation of sebum metabolism, promote skin self healing, improve skin health. Helps lower blood pressure and cholesterol levels.
Geranium help for dysmenorrhea, body edema and other issues.
Rose oil has the effect of robust and contracting capillaries, and has an excellent rejuvenation effect on aged skin, enabling women to feel positive and positive about themselves.
Fennel contains a very similar estrogen of plant hormone, the female reproductive system has a special effect! Can effectively help adjust the function of the menstrual cycle, such as hypomenorrhea, dysmenorrhea, menopause and other issues. Helps to stimulate the adrenal secretion of estrogen, reduce hormonal changes caused by excessive discomfort, effectively help breastfeeding mothers need to secrete more breast milk.