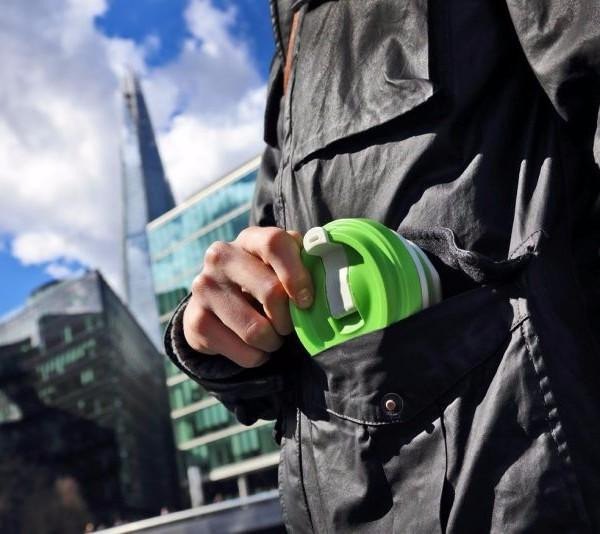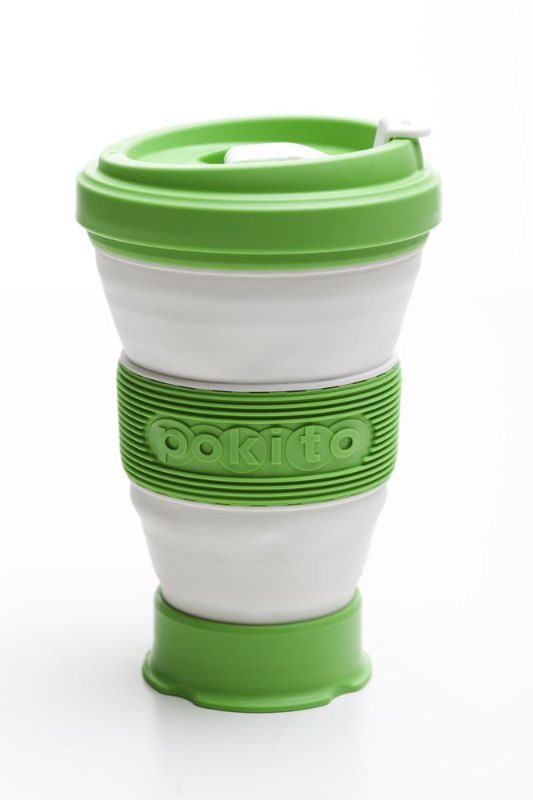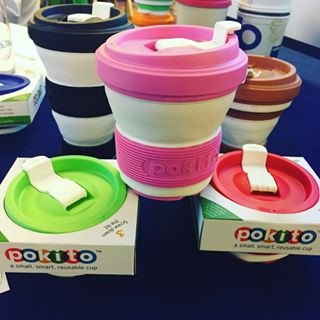 UK Pokito Pocket Green Collapsible Cup
Model:
Hong Kong
Product Description
商品描述

來自英國的Pokito環保杯上下兩節都可以壓縮,能根據你的需要任意調較。重量只有100g,完全不會加重你負擔。而且折疊後只有4.5cm高,不佔空間,可以輕鬆放進口袋。環保杯使用絕緣隔熱層,避免燙手。中間特別採用細條紋設計來增加摩擦力,讓你握著更舒適。Pokito通過美國 FDA 和歐盟 EMA 認證,確保材質完全安全。

水杯上下兩節均可壓縮體積
提供 475ml、350ml、230ml 三種容量
全部壓縮後只有直徑 9.5cm、高度4.5cm的大小,可輕鬆放入口袋
重量只有100g
絕緣隔熱層設計,即使裝著熱飲也不至於燙手
杯蓋採用獨有的卡扣和防漏設計,不會在抬頭喝咖啡的時候掉下來礙事
容易清洗,洗碗機可用
材質

TPE (thermoplastic elastomer)及PP (polypropylene)

通過FDA安全驗證;前者用作製作杯身白色軟身部分,後者用作製作其他硬身部分
英國製造

Q:Are the materials microwaveable?


A: We've been advised that it's fine to reheat your drinks in the microwave for a short 30-second burst with the lid off. It's not advisable though to 'make' a drink in it i.e. by bringing the contents to a boil from cold.


Q: Can pokito sustain hot temperatures?
A: The cup will retain its shape even when filled with hot liquid. The materials are heat resistant but they still get warm to touch and we recommend you exercise caution for temperatures above 80℃ or 176℉. Most drinks served in cafés are well below this temperature!



Q: Is it easy to keep clean?


A: Yes, Pokito was very careful to design pokito with smooth inner walls to prevent bacteria collecting. Ideally, it's best to rinse your pokito after you've finished your drink and before you store it in your bag. When you get home, place it on the top shelf of your dishwasher and it'll come clean by morning. Any light stains or strong drink odours that occur over time can be removed by scrubbing lightly with a simple baking powder and water paste. Check out Pokito's instructional video here:





Q: Can I store a full pokito in my bag or pocket?


A: We can't recommend this! pokito has been designed as an alternative to the dreaded paper cups so it's primarily for drinks whilst you're "on the go". It has a snap down lid which seals shut to prevent spills if you're bumped on a crowded commuter train but it's not a flask. There are great products out there which serve that purpose – they're heavy and fairly expensive though. Once you've finished your drink, pokito seals tight to prevent any dregs leaking when it's stored in your pocket or bag.