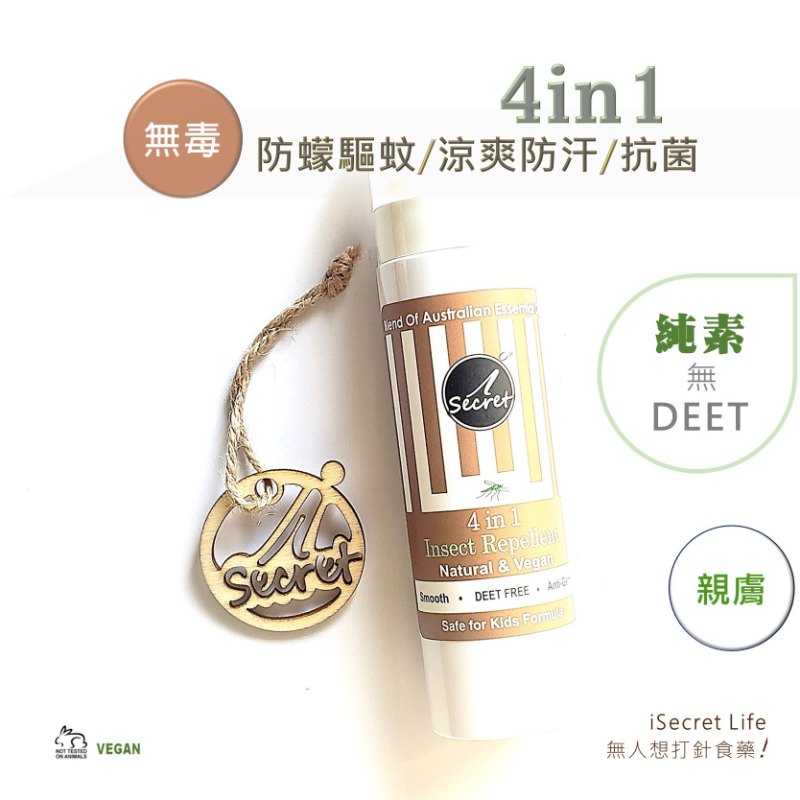 iSecret - 4in1 Natural Insect Repellent - Anti Midges,Mosquitoes, Body Odor Germs
Model: ISS012
Hong Kong
Product Description
Free $88 Travel Size
1. Anti Midges & Mosquitoes, 2. Anti-Germs, 3. Prevents Sweat Odor, 4. Relax Your Mind



1. Repels Midges and Mosquitoes. 2. Prevent Body Odor. 3. Anti-germs. 4. Relax Air Spray




* DEET Free、VOC Free、SLS Free, Fragrance Free. No Test On Animal, Non-Toxic




* No harmful for skins、Anti-germs



iSecret is the Australian Pure Essential Oil and the Beauty Care Brand chosen by International Star Hotels and Medical Practitioner. Recommended by multiple local and Asian media. It Is also being promoted in beauty and organic fairs.